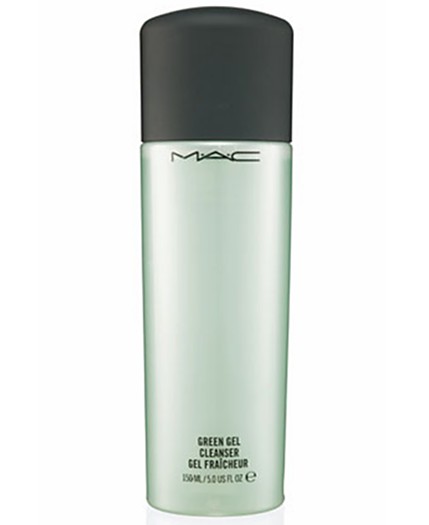 Fresh, vibrant, skin-tingling cleanser with refreshing extracts of cucumber and algae. Full-on foam, yet delightfully soap-free. Conditions, nourishes and hydrates leaving skin clean, clear, smooth and protected. For a blast of freshness for the skin; just activate with water.
I have been using this cleanser for the past couple of weeks and I have to say, it's one MAC product I don't think I will be buying again. I think that the foaminess of it is OK but I don't think that it cleans my skin as well as other face washes that I have tried. I would take my
Basis Cleaner Clean Face Wash
over this any day. This MAC face wash just doesn't live up to everything that I expect from MAC (and I love their facewipes, more on that later!)
I will definitely use the rest of this face wash as I haven't had any adverse effects occur from it just doesn't seem to do everything that it claims to. I definitely don't have a 'skin tingling' experience when I use it.
Pros -
light scent, rinses clean, a little goes a long way, attractive packaging.
Cons -
Expensive ($19.50), doesn't leave my skin feeling as deeply cleaned as other face washes, doesn't remove waterproof makeup (you definitely need a makeup remover to remove your makeup before using this).
Has anyone else used this face wash? What do you think of it?